OHO Wardrobe
Transformation, Furniture
OHO is a wardrobe breaking with conventions. It consists of three barrel shaped compartments in the middle to be crammed with underwear, socks and whatever else comes to your mind. The two components on the sides can be used to hang apparel and store shoes on a board at the lower part.

OHO is characterized by the lightness of the thin joints and seemingly floating elements covered with easily detachable and washable textile. The Design keeps your room tidy as now there is a intended place to cram your stuff apart of your workaround armchair.
_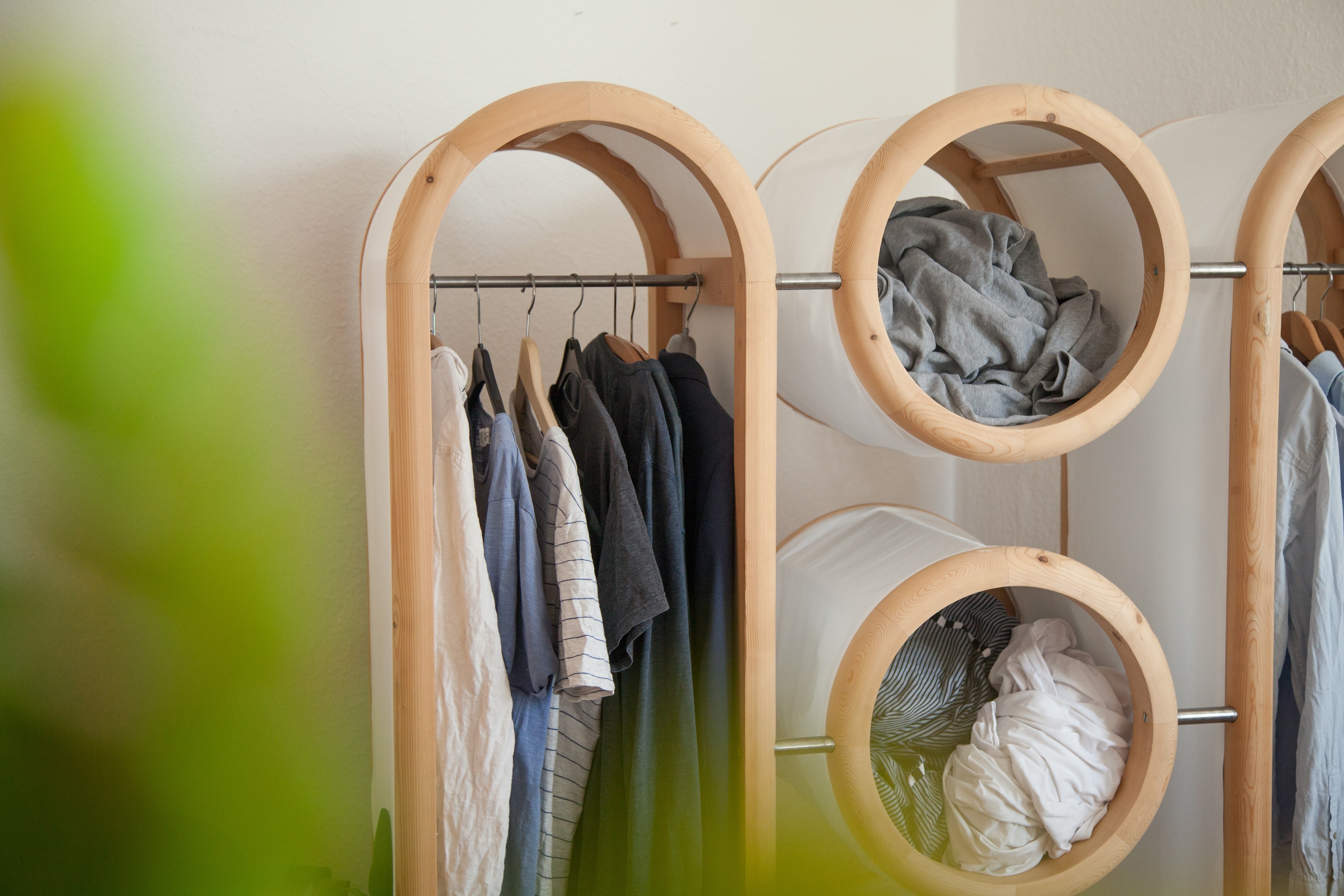 S127 Chair
Transformation, Furniture
3 Requirements

- Use only one plank of wood ...
- Use only organic materials ...
- Use no glue ...

... to build a chair

Idea

The chair is rollable consisting of 127 birch sticks threaded onto two belts. Inspiration was drawn from ancient Chinese bamboo books and Egyptian papyrus rolls. The sticks cut to different lengths can be fixed with a pin to materialize seating, back rest and the chair's legs.
P1 Shelf
Transformation, Furniture
P1 is a modular shelf system, combining different pieces of furniture. The design eases the exchange of various parts. One solely has to insert a holder on both sides and let the desired element snap into place. The bottom tub and a cross bar at the top function as frame to the additional modules. P1's multitude of configurations can be applied to distinctive needs of rooms like the kitchen and the living room. The slim design fits small flats perfectly.